Testimonials: Student View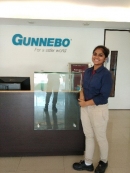 Spending four years in the mechanical department of K. J Institute of Eng. & Tech was a life changing experience for me. The faculties have helped me throughout to get well acquainted with the technicalities of my field. So, my decision of taking admission here proved to be the best for me. KJIT not only helped me to become an efficient mechanical engineer but also gained me an invaluable experience of spending 4 years with such great faculties and principal and now i am working with Guneebo. Yes KJIT, The best choice in Vadodara.
SHWETA KARNIK
B.E.
- MECHANICAL ENGINEERING
Working at Gunnebo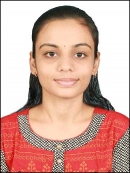 KJ's founder, Shri B J Pandya Sir says: "Prepare students for successful career, based on strong moral and ethical foundations" is not just a slogan but a reality.
I appreciate my collage for all the computer related seminars and other seminars that helps all of us to focus our goals. I learnt lots of new things from it. I appreciate the support of KJIT for shaping my career, providing open sky to grow and desire stand in society. Yes KJIT, The best choice in Vadodara.
PRIYA SHAH
B.E.
- COMPUTER ENGINEERING
Works at Kiljir Consultancy LLP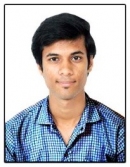 It was the great time to study in KJIT, where it helps me to clear all the semesters as well as GATE, although I have achieved in top ranker in the initial stage of engineering, hence i am working in "TORRECID INDIA PVT LTD" a MNC company(Spanish MNC) worldwide I work here as an IT Executive. Thanks KJIT for the support and also a special thanks to all the faculties who were with me always. Yes KJIT, The best choice in Vadodara.
SANKET SAWALAKHE
B.E.
- COMPUTER ENGINEERING
Works At TORRECID INDIA PVT LTD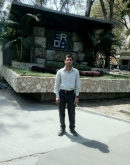 I thank my Electrical department and its faculty members for encouraging me to think globally and spread my wings to take off for the land of rising Sun and I appreciate the support of my College for shaping my career and getting me placed in ERDA. Yes KJIT, The best choice in Vadodara.
KEYUR PATEL
Working At (ERDA)

I thanks to KJIT, IT department and Training & Placement Section, who guided and helped a lot to make me capable to be placed in campus and at the level of success. With and Apart the education, our college provides different programs for developing Corporate level skills with technical skills, (e.g. Campus to Corporate, Quality Improvement Program etc.) which helped me a lot in present my ideas over the world using these skills. Yes KJIT the best choice in Vadodara.
CHINTAK PATEL
B.E.
- INFORMATION TECHNOLOGY
Working at Nivida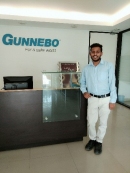 KJIT has given me a good platform to enhance my skills and perform well. It not only helped me to excel in academics but also helped in developing my personality overall. I am and will always be grateful to my Faculty members. They are very helpful and knowledgeable. I was able to prove myself only because of their guidance and hard work. My journey in this college was remarkable and the memories I made here will be cherished forever." Yes KJIT, The best choice in Vadodara.
JAY PARMAR
Working at Gunnebo

It has been a privilege to be associated with KJIT. The journey has been really great all through the way. I would appreciate the Training and Placement Department and faculty for being supportive and providing us the endless opportunities for getting placed. I would like to thank my college for the efforts they did in getting me placed at I clean technology that has provided an awesome start to my career." Yes KJIT, The best choice in Vadodara.
JENISON PARMAR
Working at I clean Pvt Ltd

In academics, KJIT has proved to be one of the best colleges. KJIT has qualified faculties for all subjects from various colleges like IIT, NIT and premier University and Institutes from across the nation. I could go anytime to any faculty member to solve my problems. A separate Campus to Corporate training is provided from starting of the college to prepare the students for placements and competitive examinations. The placement department is also very dedicated for students. They have tried to place every student according to their eligibility. Along with academics, KJIT has a separate sports department, hostel, canteen and mess for students inside the campus. Yes KJIT, The best choice in Vadodara.
JAYKUMAR PUROHIT
Working at AllWeb Solution

I am very grateful to KJIT as I have received a lot from it. It has provided me a platform to make identification in the corporate world. Every aspect. KJIT has always been a source of motivation for me and have given every possible input to shape the career of its students. This endeavor of KJIT has been inspiring me since then and will help me reach incredible heights. Even though I am acquiring the tag of a "passed out" student, the Placement department has always been by my side. Lastly I would say that it has been a great learning experience with KJIT. Yes KJIT, The best choice in Vadodara.
NIDHI J SHAH
B.E.
- INFORMATION TECHNOLOGY
Working at diamond Info systems LTD

"It gives me immense proudness to call myself as a part of KJIT (SAVLI). The support from each faculty and staff gave me hope to move forward and shine more and more. Because of their efforts only I have been selected in Shefield Technoplast . The Training and Placement staff was also cooperative and very much supportive. I am very thankful to them for giving me such guidance and support and helped me shape my future in a brighter way." Yes KJIT, The best choice in vadodara.
TANVIR QURESHI
Working at Shefield Technoplast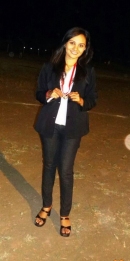 If you start in the wrong path, it will go all the way wrong. My decision to start with KJIT was absolutely right and that paved the way to my career. My humble request to companies is please don't think that college name matters- how the college grooming up the students matters. Thanks to KJIT for helping me to find out myself. Thanks to Capegemini for the trust on me.
ARCHITA SHAH
Working at Capegemini India Pvt Ltd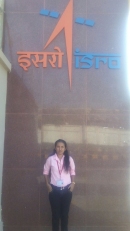 As a student the most important thing to remember is that LAZINESS is your worst enemy and HARD WORK is your best friend. Even a billion starts with ONE- all you need to do is take one step and keep trying again and again until you reach where you want to be.
DHARMISTA RAJANE
B.E.
- COMPUTER ENGINEERING
Working at ISRO

I still remember the very first day of KJIT but I don't want to recollect the last day of it because it will make me cry now. All four years were golden days that I will cherish throughout of my life because it gave me so many friends and best teachers. And the moments with them will last lifetime. After coming to this campus only I came to know so many hidden qualities about me, just like KJIT is my mother and I have grown up under its love. So only one word for My KJIT = Jhakkas! Because of KJIT I get opportunity to work with Yogi Krupa Developers. Yes KJIT, The best choice in Vadodara.
PANDYA PRATIK
Works at Yogi Krupa Developers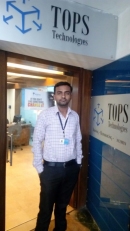 I am working with Tops Technology as ASP .net developer/Project trainer since last 1.8 years. Where I have responsibility of developing, maintaining and providing support of web applications and service on Microsoft platform. It was superb I joined in 4th semester in KJIT, before that I was in PPP mode semi financed engineering college. I found good infrastructure, lab facilities, library and faculties, who were always ready to help with KJIT.
YOGESH PANDEY
Working at TOPS TECHNOLOGIES

I currently work for Darshanam and I am an ex-student of KJIT. I have lots of fond memories which I would never forget and will always cherish them. KJIT gave me fame. I had a great support from KJIT faculty, both moral and strategic support. They were always helpful at the eleventh hour in any condition. The weekly term test did not put much load on me while my final exams as I had much of my studies were done for the test. The notes of KJIT had good set of solved and unsolved question. With best EQ and GQ helped me during my exams. Practical labs with best assistants were always at the support for the student. Other than studies college helped me in extracurricular activities.
PATIL NILESH
Works At Darshanam Club Life, Gotri ( Darshanam Gr

K.J.I.T is the place where I achieved one of the highest success of my life. Since I started my college I didn't had any idea what would be my future but here i got direction what to do to make my career. The support of the faculties and advices of my mentors and trustee helped me out to shape my career. The faculties were always there to help me out in my problems and also guided me how to overcome the problems. KJIT not only polishes you technically but also grooms your life to be self-efficient and have an excellence in professional as well as a personal life. Thanks to KJIT for helping me to find better future and thanks to all scripts to show trust on me. Yes KJIT, The best choice in Vadodara.
CHANDAN OJHA
B.E.
- COMPUTER ENGINEERING
Works at All scripts Pvt ltd

I am Ravi Soni. I completed my degree in Electronics and Communication Engineering with first class. I have never faced any problem in my college life regarding theory, practical's projects, etc. The faculties were always there to help. I was never absent in my college life as I did not want to miss a single lecture and college life enjoyment. I have started a good job career and I feel glad to become an Engineer from K.J Institute of Engineering and Technology.
There is a great saying "Where there is a will there is a way". I found my way in 2012 when I joined K.J.I.T. Yes KJIT, The best choice in Vadodara.
RAVI SONI
Works at Tangent Tech Info soft Pvt Ltd.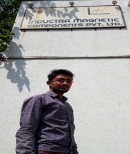 KJIT enabled me to crack high profile interviews in the corporate world. I learned management concept, principle and their application in real life through Project work, case discussions and presentations etc. in the lively classroom discussions. Mentor-ship provided by the senior faculty enthuse confidence in dealing with issues that confront me on daily basis. Now I am working with Inductra magnetic Pvt.Ltd Yes KJIT, The best choice in Vadodara.
DAKHARA VIPUL
Working at Inductra Magnetic pvt ltd

I believe that there exist determination and moral support to achieve an initial step of something best in life. The former part is within ourselves and for the latter there are the people who provide us with utmost help for which, I would like to thank the Training & Placement Department, KJIT. The culture, values and the morale that the university provided for complete development of my work life balance are undeniable. Yes KJIT, The best choice in Vadodara.
HASTI PATEL
Works at Rexel India Pvt Ltd

I am very thankful to KJIT-Savli, its IT department and Placement department. They made efforts to ensuring students get placed before completion of their graduation and spread their innovative ideas around the world. It has provided me a platform from where i have got support to shaping my career .The institute has started special personality improvement classes from starting of the Graduation degree. At last, i would like to say thanks to all the faculty members for improving my knowledge ,confidence ,communication skills and most important there support to think different than others because there are always vacancies on the TOP. Yes KJIT the best choice in Vadodara.
MADHAVIKA BHATT
B.E.
- INFORMATION TECHNOLOGY
Working at Netclues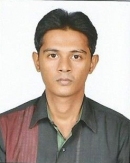 KJIT has always given me the best opportunities to improve my skills and give exposure to show my talent.
Right now I am doing exactly what my teachers always taught me to do, when someone does something nice for you – say thank you.Thank you to Placement Team & teachers,. Thank you for making me what I am.
Gaurang Makwana
KNOWLEDGE GROUP, BE EC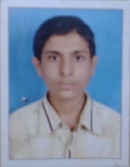 Studying at S.B.Polytechnic has been one of my best decision ever.
Kirit Raulji
RISHI FIBC SOLUTION PVT LTD. DIP MECH

"KJIT is an ocean of opportunities for those who want to make something big happen in their lives. KJIT not only polishes you technically but also groomes your life to be self effecient and excel as a proffessional in your career...
Just keep your vision open because as our Sameer sir says, 'There is always vacancy on the top'. Today, after being the only delgate at IIT, Delhi from Gujarat, I realise that what matters in an insitiute in not its altitude, but the attitude with which it works and I proudly say it, 'Yes, I am from KJIT, Savli'!!!"
Aniket Pandya
ASTA INDIA PVT LTD, BE ELECTRICAL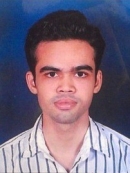 "I would like to thank Samir sir and all my teachers for providing me such a great platform.Getting a job through campus interview and that too in an MNC after completion of education is like a perfect journey for me.I really appreciate all your efforts.
Thank you so much."
Arpesh Dave
GUNNEBO INDIA PVT LTD. BE MECH

"I want to say thanks to K.J.I.T College, Placement committee, Professors and all for giving an opportunity for making my career.
Pratik Bhavsar
ALSTOM BE MECH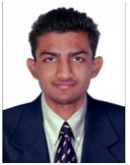 The education & experienced that I gained from KJ Campus allowed an easy, smooth & rewarding transition from student to the industry. The curriculum, the faculty provided the environment to stimulate my learning. I am pleased to tell all that I am graduate from KJ Campus.
Brijesh Patel
GUNNEBO INDIA PVT LTD. BE MECH

I spent three years in S.B Polytechnic. One thing I liked the most is the environment of S.B polytechnic. I learned lot of things which will help me in my personal as well as professional life. I also had a golden chance of placement and now I am working in Paharpur cooling tower pvt ltd. Yes KJIT the best choice in Vadodara.
VIJAY R CHAUHAN
Working at Paharpur cooling tower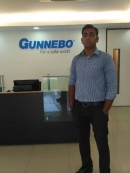 Life at KJIT is the most treasured part of my life. These 3 years have indeed taught me a lot. The college life has taught me to be independent and given me the strength to sustain in real world, where you know you are the one responsible for every action you do and every decision you make. Yes KJIT the best choice in Vadodara.

I can speak with complete confidence that S.B polytechnic, Savli has enriched me by imparting quality education InTechnology. The institute has helped me understand, explore and realize my true potential and the corporate exposure has given a new horizon to my understanding of corporate expectation. The competent faculty, Placement department and the top management have given individual attention to me. I am very proud to be part of S.B polytechnic Savli." Yes KJIT the best choice in Vadodara.
YAGNESH PATNI
Working at STEELFUR

"I am very proud to be a part of S.B Polytechnic .It guides me every time whenever I need. It also provides me a good scholarship. It gives provides amazing opportunities to the students for their placements in the best companies. It provides the platform where students can learn comfortably. Faculties are awesome through their guidance I made my dream come true now am placed in SIMENS just because of the guidance of my faculties & Placement Cell. It provides the path through which one can't"". Yes KJIT, The best choice in Vadodara.
DHRUV PATEL
Working at SIMENS

I am Pragnesh Patel , started my academic journey in the year 2013 and aspiring to become a skilled engineer, I can safely say that most of my expectations were met by S.B polytechnic . Today I have a job in a reputed company of my choice. I would like to thank S.B Polytechnic and the FACULTIES for laying a solid academic foundation along with training exposure and pre-placement talks, which has developed me as an all-rounder. To all those who aspire to become an engineer, I can confidently state that S.B polytechnic has all the necessary pre-requisites i.e. technology, infrastructure, faculties, which makes it an ideal place for a successful career. Yes KJIT, The best choice in Vadodara.
PRAGNESH PATEL
Working at Shree ji Unit

I am very glad to share a positive journey of Diploma at S.B polytechnic. Here the atmosphere is full of motivation and innovation. All the faculties are enthusiastic and always ready to help. Because of blessings of parents and support of CDC & Training and Placement Cell I got an opportunity to apply and got selected in company Named ERDA. Yes KJIT, The best choice in Vadodara.
PUSHPRAJ BARAIYA
Working at ERDA

The name KJIT is enough for us to get recognized. When I got admission to KJIT I was thinking it is ordinary college but with passage of time it was proved wrong as academics of the college was level up then other ordinary colleges. From a professor to principal all are well recognized person with a vision to develop the college and all are from reputed university. Till 2nd year we were only known about the academics of the college but in 3rd year the placement department came into action and several MNC visited for from all areas of India. The effort the T&P department makes is speechless and can't be describe in words. When I entered college in 2013 I was almost a below average student but when I am leaving the college I am recognized scholar student. Special thanks management team for developing such an effective education system in Vadodara and getting recognized it on world level and also exposure of students into it. Yes KJIT, The best choice in Vadodara.
SINDHA MAHAVEER
Working at ABB Group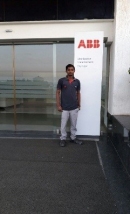 I am very thankful to KJIT (SAVLI) because in this world of competition I got placement through KJIT in ABB GROUP. This university gives great opportunity to its students and polishes them to lead a better life. Not only this, we all students get a family-like environment to enjoy our studies. This college also generates student's interest in other activities through different events which are organized here. At last, I must say that I am proud to be a part of KJIT (SAVLI). Yes KJIT, The best choice in Vadodara.
SOLANKI RAJESH
Working at ABB Group

A better human being, a better developer and a dream to achieve something big is all, I hoped for when I joined KJIT (SAVLI). I am delighted to say that the faculties and the staff has helped me to achieve these dreams. Here, I not only had the chance to develop on my technical skills but also on other aspects such as Leadership & Management skills. The faculties always inspired me to go above and beyond my capabilities. I am grateful to my faculties and the staff of KJIT for helping me. Yes KJIT, The best choice in Vadodara.
VOHRA RAMISH
RAVI KIRAN SIRAMIX PVT. LTD.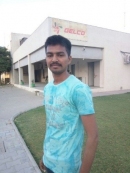 When I first entered KJIT (SAVLI) I was anxious about my future. Over the two years so many doors were opened for our personal and academic development that I became confident. The College aims at enhancing our knowledge, skills and abilities. So many deserving students of our batch have been placed thanks to them and the Training & Placement Department. Yes KJIT, The best choice in Vadodara.
ZALA MAYUR
Working at Gelco

I am grateful to K.J.INSTITUTE OF TECHNOLOGY & ENGINEERING and faculty and Training and placement department I appreciate the support of my collage for shaping my career and getting me placed in Escrow InfoTech. Yes KJIT, The best choice in Vadodara.
LOVE SINGH
B.E.
- INFORMATION TECHNOLOGY
Working at Escrow InfoTech